Welcome to the Old Official Website Of
The Menzies Clan Society

We are pleased to announce that a new Clan website is now online, to replace this site which has served us well for many years.
clanmenzies.org
Please type the above address into your browser, to take you into the new website.
Clan Gathering 2019
Due to the complex code which deals with online Clan Gathering bookings and payments by Paypal, we are planning to leave the Gathering bookings on this site for 2019.
To see the Clan Gathering programme, make bookings or make donations to the Clan Society, please click on the links below.
The Clan Council would like to thank our Clan Society members who have been very patient in putting up with this very mature website, for many years now. We hope that you will enjoy the new one !
We would also like to thank Andrew Davies for his great technical work on this site for many years. (including Paypal!)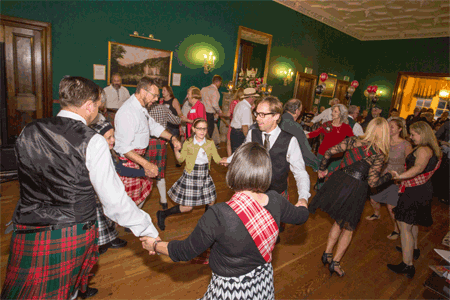 2017 Diamond Anniversary Clan Gathering - the Ceilidh


Join The Menzies Clan Society online
Menzies Clan Gathering - 8 - 11 August 2019
North American Highland Games & Scottish Events - 2019
Donate or send other funds to the Society

Click here to visit the Castle Menzies website