Welcome To The Official Website Of
The Menzies Clan Society
(Siol na Mennrich)

As hereditary Chief of Clan Menzies I would like to take this opportunity of welcoming all interested in the Menzies name to the Clan Society's website. I hope you will find it of interest.

David Menzies of Menzies.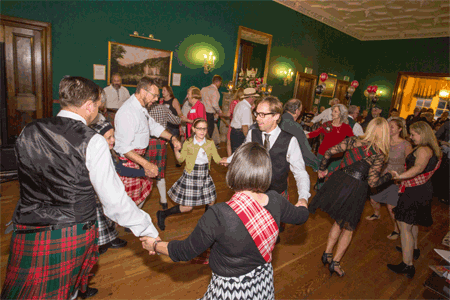 2017 Diamond Anniversary Clan Gathering - the Ceilidh


Join The Menzies Clan Society online
New Zealand Clan Gathering - Waipu 20-22 April 2018
Menzies Clan Gathering - August 2019
Menzies Clan Gathering - 2017 Diamond Anniversary Gathering which took place on 10-13 August 2017
North American Highland Games & Scottish Events - 2018
Menzies Clan Society of North America - Directors & Commissioners
Members Handbook Published

Donate or send other funds to the Society

Attention All Members! - Please check that we have your correct email address

Click here to visit the Castle Menzies website