Welcome to the Old Official Website Of
The Menzies Clan Society

We are pleased to announce that a new Clan website is now online, to replace this site which has served us well for many years.
clanmenzies.org
Please type the above address into your browser, to take you into the new website, which holds all the latest updates.
Clan Gathering 2020
Our next Clan Gathering will take place at Castle Menzies from Thursday 6 August - Sunday 9th August 2020.
The Clan Gathering programme, and online bookings will be available later. The programme will be similar to previous years - see the 2019 Gathering programme below.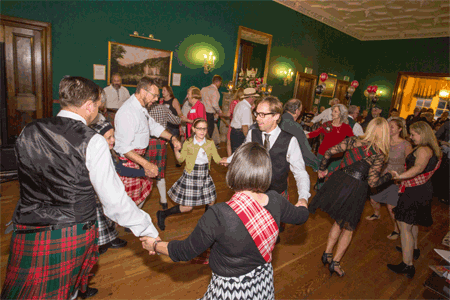 2017 Diamond Anniversary Clan Gathering - the Ceilidh


Join The Menzies Clan Society online
Programme for the last Menzies Clan Gathering which took place in August 2019
Donate or send other funds to the Society

Click here to visit the Castle Menzies website